TheA300-600 jetliner's widebody fuselage cross-section, high versatility and low operating costs make it an ideal regional freighter. In the A300-600F variant, this aircraft carries significant tonnage and volume on the main deck, as well as in the generous underfloor holds – accommodating the full range of existing cargo containers and pallets.
---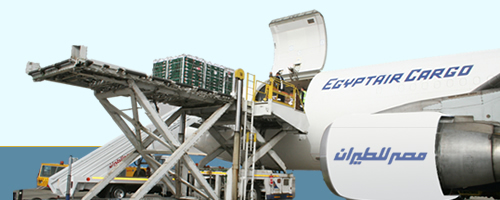 With its range of more than 4,000 nautical miles, the A300-600 has the capability to fly all major regional routes of the world's principal economic regions. Since it is a derivative of the A300-600 passenger aircraft, this freighter brings the best service standards for time-sensitive shipments.
---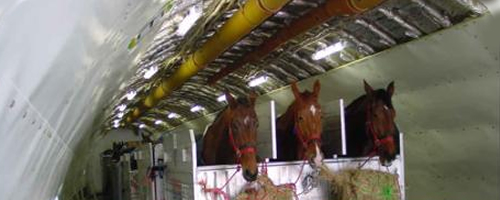 Total cargo volume available on the A300-600F is 115.7 square meters. The aircraft is fitted with a 141 X 101-inch primary cargo door on the forward fuselage that facilitates the loading of industry-standard containers and pallets on the main deck, while large doors for the lower cargo holds facilitate the handling of freight in these below-deck zones.
---
See more on
http://www.airbus.com/aircraftfamilies/out-of-production/a300-600f/
http://www.egyptair-cargo.com/cargo/A6f.htm
Course:
For Air Frame & Power Plant Engineers:
(E31-300) Initial Course For Maintenance Engineers A300-600 (PW4158) Airframe & power plant
Prerequisites : holding LWTR (A&C) large A/C
Course Duration : 271hrs
(E32-300) Transition Course For Maintenance Engineers A300-600 (PW4158)
Prerequisites : A/F & PP Maintenance Engineers
Course Duration : 223hrs
(E91-300) Initial Course For Maintenance Engineers A300-600 (PW4158) Avionics
Prerequisites : holding LWTR (X-A) large A/C
Course Duration : 187hrs
(E92-300) Transition Course For Maintenance Engineers A300-600 (PW4158) Avionics
Prerequisites : Avionics Maintenance Engineers
Course Duration : 151hrs
For Electrical Engineers:
(E61-300) Initial Course For Maintenance Engineers A300-600 (PW4158)
Prerequisites : holding LWTR (X-E) large A/C
Course Duration : 253hrs
(E62-300) Transition Course For Maintenance Engineers A300-600 (PW4158) Electrical
Prerequisites : Electrical Maintenance Engineers
Course Duration : 205hrs