The Boeing 737 Next Generation commonly abbreviated as Boeing 737NG is the name given to the −600/-700/-800/-900 series of the Boeing 737 aircraft.
It is the third generation derivative of the 737, and follows the 737 Classic (−300/-400/-500) series, which began production in the 1980s.
They are short- to medium-range, narrow-body jet airliners. Produced since 1996 by Boeing Commercial Airplanes, the 737NG is sold in four sizes seating typically 110 to 210 passengers.
The wing was modified, increasing its area by 25% and span by 16 ft (4.88 m), which increased the total fuel capacity by 30%. New quieter and more fuel-efficient CFM56-7B engines were used. These improvements combine to increase the 737's range by 900 nmi
the 737 Next Generation, a new cockpit with LCD displays was made. These cockpits also have modern avionics (autopilot etc.).
See more on
http://en.wikipedia.org/wiki/Boeing_737_Next_Generation
http://simple.wikipedia.org/wiki/Boeing_737#Flight_systems
---
Courses: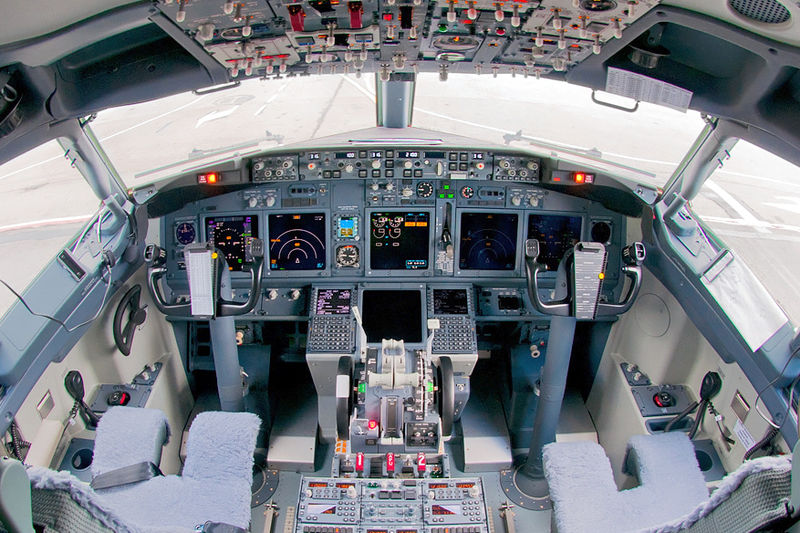 For Airframe & Power Plant Engineers:
(E31-37NG) B737-600/700/800 (CFM56-7B) Initial Course for Maintenance Engineers Airframe and Power Plant
Prerequisites: Maintenance Personnel Having LWTR (A & C)
Course Duration : 265hrs
(E32-37NG) B737-800 Transition Course (Airframe & Engine)
Prerequisites: Maintenance Personnel Having LWTR (A & C)
Course Duration : 215hrs
(E32-37NG-P) B737-800 (CFM56-7B) Transition Course for Maintenance Engineers A/F & P/P - practical
Prerequisites: Maintenance Engineers passed B737-800 theoretical course
Course Duration : 80hrs
(E91-37NG) B737-600/700/800 (CFM56-7B) Initial Course for Maintenance Engineers Avionics
Prerequisites: Maintenance Personnel Having LWTR (X-Avionics)
Course Duration : 229hrs
(E92-37NG-P) B737-800 (CFM56-7B) Transition Course for Maintenance Engineers Avionics - practical
Prerequisites: Maintenance Engineers passed B737-800 theoretical course
Course Duration: 80hrs
For Electrical Engineers:
(E61-37NG) B737-600/700/800 (CFM56-7B) Initial Course for Maintenance Engineers Electrical
Prerequisites: Maintenance Personnel Having LWTR (X-Electric)
Course Duration : 217hrs
(E62-37NG-P) B737-800 (CFM56-7B) Transition Course for Maintenance Engineers Electrical - practical
Prerequisites: Maintenance Engineers passed B737-800 theoretical course
Course Duration : 80hrs
For Avionics & Electrical Engineers (X-A & X-E) :
(E21-37NG) Initial Course For Maintenance EngineersB737-600/700/800/900 (CFM56-7B) Electrical & Avionics
Prerequisites: Maintenance Personnel Having LWTR (X-A & X-E)
Course Duration : 349hrs
(E22-37NG) Transition Course For Maintenance Engineers B737-600/700/800/900 (CFM56-5B) Electrical & Avionics
Prerequisites : Electrical & Avionics engineers
Course Duration : 287hrs
(E22-37NG-P) B737-800 (CFM56-7B) Transition Course for Maintenance Engineers Electrical & Avionics - practical
Prerequisites: Maintenance Engineers passed B737-800 theoretical course
Course Duration : 120hrs
(B737-800) Maintenance Course B737-800 (CFM 56-7B) ETOPS for Engineers
Prerequisites : Maintenance Personnel passed B737-800 course
Course Duration : 12hrs