Course Development Unit
Course Development Unit
EGYPTAIR TRAINING ACADEMY has been a full TRAINAIR Programme member since 27th of January 2006 by establishing a Course Development Unit, (CDU) to produce standardized courses in the form of Standard Training Package (STP) which have been made available on the TRAINAIR international sharing system.
The Goal of the ICAO-TRAINAIR Programme is "To improve the safety and efficiency of air transport through the establishment and maintenance of high standards of training and competency for aviation personnel on a global basis".
The primary responsibility of the EGYPTAIR CDU is to produce and to deliver high quality training courses tailored to the needs of EGYPTAIR and customers.
These courses are based on an extensive training needs analysis and an assessment of manpower requirements.Training courses are task-oriented with practical applications and are focused on solutions of priority problems in the field of aviation safety.
Performance Problem Analysis
Job Analysis
Training Course Development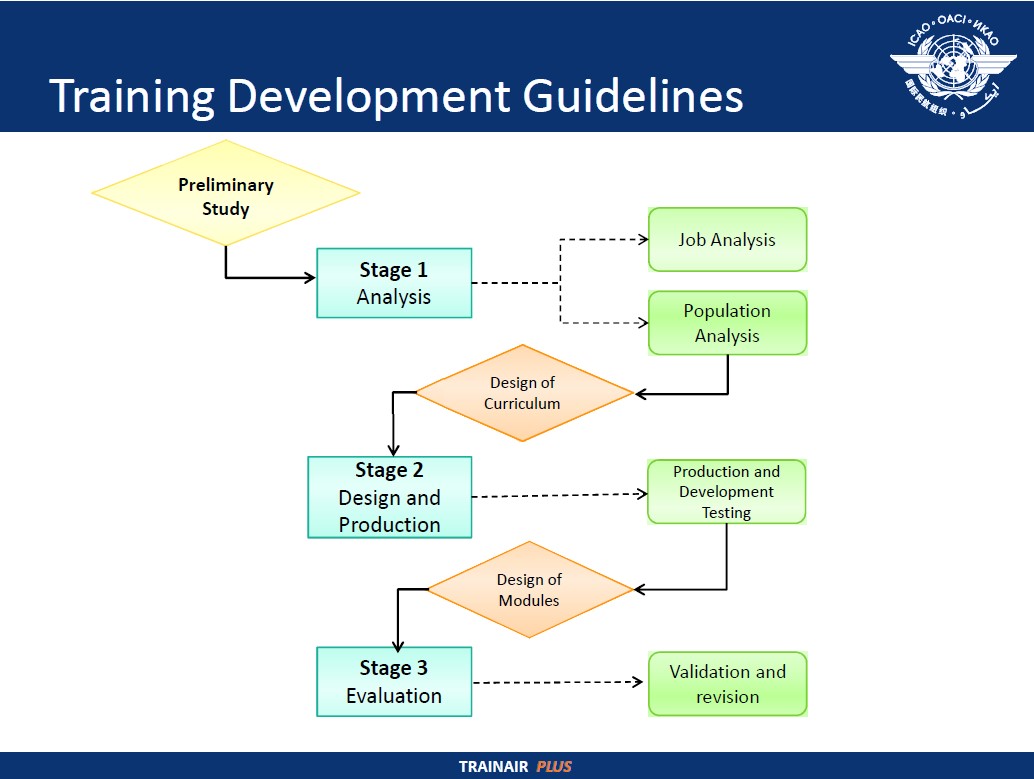 Features
Training undertaken only when needed
Job-oriented courses
Designed to achieve specific objectives
Courses are material-dependent
The Developed Standard training Packages
Weight and Balance For Load Controllers
Aircraft Loading For Load Masters
Passenger Fares And Ticketing For Sales Officers